Training & Experience
I trained as a psychodynamic psychotherapist and work with adult individuals. I also offer clinical supervision to practising therapists.

Beyond this I have worked with groups, families and staff teams within higher education, forensic services, social services and with charities. This has given me experience working with people from many different backgrounds, and a belief that psychotherapy is useful for people from all walks of life.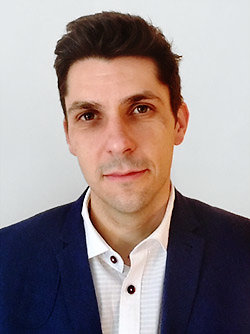 I trained as a psychodynamic psychotherapist at WPF Therapy and am registered with both the British Psychoanalytic Council (BPC) the UK Council for Psychotherapy (UKCP).

WPF Therapy has a reputation as one of the UK's leading psychotherapy organisations, and both the BPC and UKCP require therapists to have achieved a high standard of training and experience. Registration with both these organisations require therapists to work in accordance with the each organisation's ethical framework, ensuring their practice is ethically sound. The BPC's Code of Ethics can be read here and the UKCP's, here.

In addition, I have a certificate in Clinical Supervision; and a Diploma in Reflective Practice in Organisations from The Institute of Group Analysis. This is a qualification in facilitating reflective groups within organisations, often convened by organisations who want to improve communication and understanding between colleagues, or provide a space for staff to process the challenges and complexities of their work. Should you be interested in arranging such a group or consultation within your organisation, please contact me.

I am a member of the International Association for Forensic Psychotherapy (IAFP), and an Associate Member of The Institute of Group Analysis (IGA). The IAFP exists to support the health of offenders and victims through the use of psychotherapeutic treatment, practice and thinking, and the IGA is one of the country's leading providers of group psychotherapy and training.
Further Professional Experience
Alongside my private practice I work as a group therapist with a university, facilitating psychotherapy groups with students; and as a clinical supervisor within a counselling training organisation.

Previously, I have worked as a psychotherapist in an NHS forensic service and have worked with young offenders, homeless people and families affected by trauma or socio-economic issues.

This has afforded me considerable experience with people whose difficulties are around relationships, traumatic experiences or loss, and particular experience with people who struggle with anger or aggression, or who experience turbulent or chaotic personal lives. Having worked with people from a wide range of social and cultural backgrounds, I also have a particular interest in the difficulties people experience in relation to their own or others' culture, identity or sense of difference, or those who experience themselves as outsiders.

As well as working with people who are experiencing such problems, I have an interest in working with professionals within such arenas, who often benefit from a therapeutic space of their own. I have facilitated a Reflective Practice group for staff working within a forensic service, and have worked as a therapist for staff within the London Ambulance service.

Beyond my clinical work, I have written and delivered training programmes for non-therapists, as well as lectured in psychotherapy at masters' level. I have a particular interest in psychotherapy's relevance to everyday life, believing it to be a helpful process for people across social and cultural spectrums, as well as applicable beyond the consulting room.